Dogs absolutely love the meat and it is so good for them! Treats go down a storm too. Definately more beneficial for the dogs.
L Cairns
We sell only quality frozen Raw dog food and are delighted to display our suppliers below. The list will be added to as we stock from other quality producers.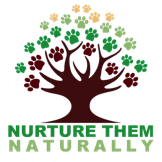 Nurture Them Naturally are based in Gosport and the they manufacture top quality Raw dog food that has proven to be very popular in the time we have been open. We supply plain minces, completes as well as meat and offal mixes all in easy to defrost 500g packs.
An example of the ingredients taken from the Chicken & Beef Complete is as follows…..
Chicken carcass and beef meat with added beef offal 10% and beef heart with added curly kale, green beans, parsnips, fair trade turmeric powder, cold pressed coconut oil, dandelion root, nettle root and green lipped muscle 15% bone content Protein 14.8% Moisture 63.1% Ash 5.1% Fat / Oil 15.3%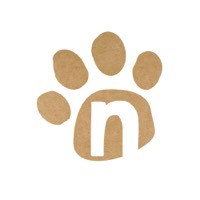 Positioning itself firmly in the quality area of the market, Benyfit are a rapidly growing company that pride itself on top quality ingredients in biodegradable packaging. Their range is extensive and coupled with rapidly growing treat lines we are proud to be listed as one of their suppliers.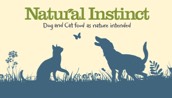 Natural Instinct are an incredibly popular brand in the Raw dog food market. An excellent blend of quality and value for money with many varieties to suit every stage of a dogs life. Their range has expanded to include Raw Cat Food now as well as Raw Puppy Food and Special Diet.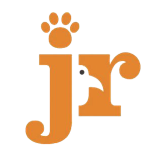 JR Pet Products are a fantastic company that supply a vast range of Natural, Healthy Air Dried treats. they are renowned for quality and we are proud that we stock a lot of their range in our ever expanding dog deli.
Some of the most popular lines we stock are: Lamb Lung, Pork Spaghetti, Puffed Pig Snouts, Dried Trip Sticks, Fish Cube Treats, Iberian Pigs Ears, Pizzles and much much more…..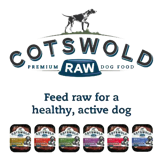 Cotswold Raw are based in Evesham, they are an innovative, award winning company that is growing by the month. Their ingredients are of a very high standard and locally sourced too.
As well as suppling minces and sausages in complete meals, we also stock their air dried treats that dog simply cannot resist….Rabbit Ears, Lambs Tails, Goat Ears, Beef Twists, Duck Feet and Beef Tails…just a fantastic company that has done so much for us as got our business off the ground.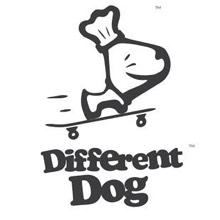 Different Dog has a rather unique place in Pawesome list of foods. Its is a cooked product then frozen again. Available in 600g with usually six varieties on offer. It can be used as a topper of appetiser to add to existing food, it can be fed cold or even warmed up if your dog prefers it that way. Not a brand for the hardened raw feeder but it certainly has a following and the ingredients are first class.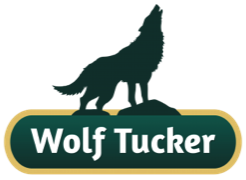 Wolf Tucker offer meaty high quality complete meals in 500g tubs. Suitable for both pups and adult dogs, the bone is finely ground and a sprinkling of finely chopped vegetables make it a go to starter for those new to raw as well as a staple for small to medium sized dogs. The Naked Green Tripe is especially popular as is their Primal range which contains slightly more offal.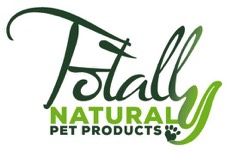 Totally Natural is a new addition to the stock list at Pawesome. It is however proving very popular with no less than fifteen varieties on offer. It comes in 500g and 1Kg making it easy and speedy to defrost. Prices for 500g all flavours is £1.40 and for the 1Kg it is £2.50 (10% discount is on offer in the shop for larger orders)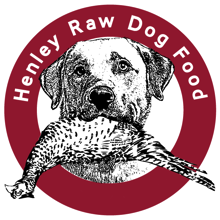 Henley Raw Dog Food comes in environmentally friendly fold open packing. It's a chunky mince rather like Paleo Ridge but with a larger variety of flavours and some unusual combinations such as Meat, Heart & Lung and Vension, Ox & Duck. Available in Kg only its an ideal choice for medium to very large dogs.
Paleo Ridge has recently had a rebrand and the striking packaging has a resemblance to M&S foods, thankfully the prices have remained the same for their chunky range. The completes are a select bunch consisting predominantly of Lamb, Beef, Tripe, Duck and Turkey in a variety of combinations but all in 1Kg boxes, rather like Henleys it is ideal for the medium to very large dogs with possibly the chunkiest mince of all the brands on offer at Pawesome.